ZY: A Determined Way, A Pursuit of Superior Quality
Interview & Written by Wu Jianxia
Generally, what follows the merger of firms would be the dilemma of the new firm's name. Fortunately, ZYers were not trapped for long. Since this was the merger of Zhengjian Law Firm and Yongshen Law Firm, the Chinese names of both were preserved. However, since the majority of ZY's clients are overseas enterprises, thus "ZY Partners", the English name, appears even more than the Chinese name. Since 2009, the name of ZY Partners has been on the awards lists of major rating agencies every year. Considering the above, the default language on its official website is also English. As time has gone by, the core trait of sincerity has become embedded into the culture of ZY Partners.
When entering ZY's office, the colored glaze logo wall caught our eyes at the first sight. Colored glaze is named for its gorgeous color. The glass undergoes forty-seven processes at 1400 centigrade degrees before shaped into its final form. It is more treasured than crystal for the sophisticated craft behind. Placing it at the entrance might be a coincidence, but it represents ZYers' consistent pursuit of superior quality. For teachers, those who dedicate themselves to imparting professional knowledge should be more admired than those whose only concern is academic achievement. The same is true for lawyers. A lawyer should be respected for his devotion to work rather than his personal publicity.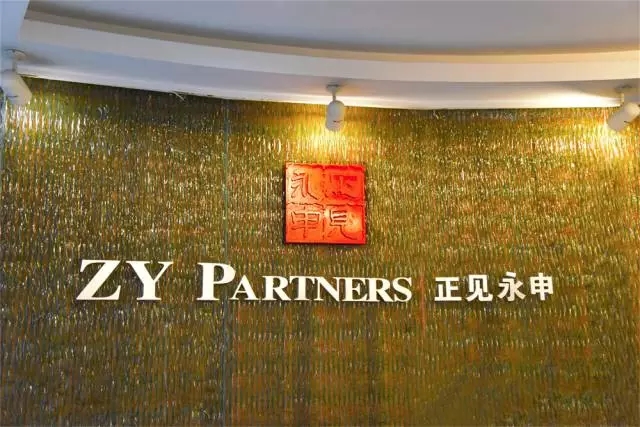 ZYers are lawyers of this kind; who keep a low profile, concentrating on their cases and leaving trifles behind. Currently ZY Partners have five senior partners, ZHOU Qiang, LI Jingbing, AI Hong, ZHANG Hui, HUANG Xiaolin and four junior partners. Despite in professional journals, their names are seldom seen on press releases. However, their papers have revealed their dazzling educational background and professional experience. Refusing vanity and digging deep into its professional field, ZY Partners eventually gained fruitful achievements. The partners' humility is the reason.
Elegant but modest, that was my first impression of this law firm. These two contradictory words coexist within its culture. Elegance is not only embodied in each detail of the office, but in its choice of clients and the way it handles cases. Modesty, with no doubt, has already become the unified working style from top to bottom.
No Pain No Gain, Keep Quality High
ZY Partners now specializes in foreign-related businesses, especially foreign-related intellectual property right ("IPR") protection. People would then take it for granted today that ZY aims to be a boutique law firm. However, it is more than that. When ZY was established in 1998 it did not have a clear business direction hence it took a general route. However, ZY soon found and became expert in its own field, leading to the firm's high reputation in the field of IPR.
To be a boutique firm or a general practice firm? This is an inevitable problem for law firms at present. Despite the infancy of Chinese lawyering, it has developed for twenty to thirty years. Many clients start to lay stress on the scale of law firms. After years of development, it is time for Chinese law firms to consider transformation. More and more law firms choose to expand, making it harder for the rest to maintain their current scale. How to transform is another concern. The leaders of law firms face the dilemma of either following the trend of expansion or improving service quality with slight adjustment in overall strategy. ZYers were not distracted and stuck to the area of intellectual property right.
"One might have learned the knowledge earlier than the other and they can be masters in their own fields." Some lawyers are good at cases while others prefer marketing, which are their own choices. Both strengthening and expanding call for abilities. Strengthening requires high proficiency in law while expanding requires excellent management skills. We cannot judge which one is better than the other. What is suitable matters the most. After 18 years since establishment, although not expanding large, ZY has developed into a medium-sized law firm in China. In the partners' view, this is just fine. ZY has talented lawyer sand is free from problems inherent in managing hundreds of opinionated lawyers.
"It is unnecessary to merge for scale. What we insist on is not to be the largest but to be the best." This is not an empty talk, but has been implemented in every case, service for every client and overall performance in practice. "Do a good job" was repeated frequently in the interview with ZHOU Qiang. "No matter how much the target amount is, as long as you take over the case, doing the best is the priority." Just like water, it is a simple compound of hydrogen and oxygen but makes up the largest proportion of human body. Though simple as it is, except for laboratories, pure water is not found in the nature. Sometimes, the simplest is the hardest. ZY's eighteen-year pursuit for quality has integrated into their culture.
ZY has previously established offices in Shanghai and Shenzhen, but it later withdrew them. Why would do the opposite while other firms want to have their offices nationwide? The answer is simple: If the quality is not satisfying, then quality should be put before quantity. However, the drawback is some inconvenience to ZY's potential clients. Instead they would ask for ZY's recommendation of other local law firms. It is a pity, but no pain, no gain. The president of ETS (American Education Testing Center) once wrote a commendatory letter to ZY, which said, "As China enters the new era of WTO membership and legal precedents such as the BNOS decision show the Chinese judicial system's commitment to the protection of IP.…Thus, in helping ETS and the GMAC prevail in this litigation, you have also served your country well."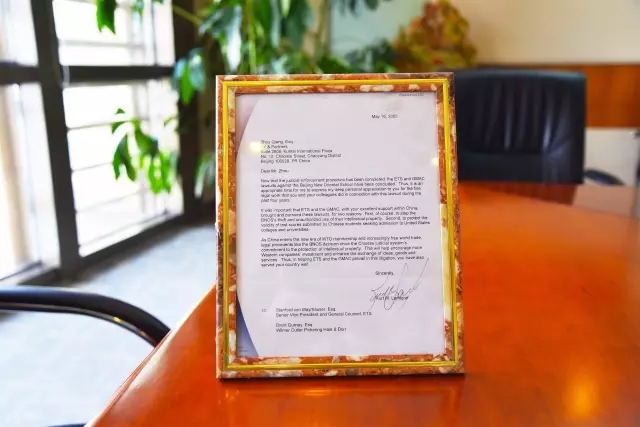 Details tell the whole landscape. With a simple idea of "doing a good job", ZY has not made any major transformations during the past eighteen years. That does not mean that ZY refuses to make any progress. If suitable opportunity arises, ZY is open to changes including mergers. It is undeniable that large scale operations have advantages. Merger is a way to rapidly expand the scale, but scale is not the only concern for a law firm's development. Discerning people in this industry all know a little bit about this issue, they can tell whether the firms have been completely unified from business to finance or just run businesses separately under the same name. In the past years, several law firms, especially some transnational foreign firms have extended offers to ZY, and some of them almost succeeded, but all have failed due to "the difference in concept." The ancients said "cherish the same ideals and follow the same path", which in fact is not easy. The merger ZY pursues is probably the reinforce mentor business capacity based on a harmonious integration. If not, ZY will focus on its own job, keeping humble to wait for a better chance.
China's largest population in the world has not brought the country much benefit. It is also the case in law firms. Without high-quality service, merely having the largest number of lawyers has little positive meaning. What China urgently needs are professional lawyers, who are able to provide premier services to clients. Therefore, in nearly twenty years, ZY has given up many chances of being a "large firm" and has adhered to the "boutique way".
Not Playing with the Tide, Specializing in Foreign-Related IPR Field
ZY Partners has an overwhelming advantage in foreign-related businesses, especially in foreign-related courtesy of its early entrance into the market in the late 1990s. This was not a deliberate choice though. ZY's clients from overseas enterprises happened to need IPR protection service. With a background in overseas education, the founders of ZY Partners were some of the few Chinese lawyers that were proficient in both English and law at that time, which pushed ZY Partners into the industry.
ZHOU Qiang, one of the partners of ZY, once said,
"Domestic enterprises were not quite aware of intellectual property rights, while foreign companies had already set foot in the field."
It was not until 1996 that the Supreme People's Court established the intellectual property tribunal. Local courts nationwide started to set up such tribunals afterwards. However, as early as 1994, ZY (ZhengJian Law Firm at that time) has represented the plaintiff in the lawsuit between the Walt Disney Company and the Beijing Publishing House. Since the Berne Convention for the Protection of Literary and Artistic Works was not applicable in China at that time, the Chinese court ruled based on the Memorandum of Intellectual Property Right Protection between China and the U.S. This is considered to be the first case where a Chinese court, relying on bilateral treaties, recognized and protected the copyright of a foreign entity. It was this case that initially expanded ZY's business into foreign-related IPR protection. Representing either the plaintiff or the defendant, ZY Partners constantly provides services to foreign enterprises. Until now, ZY's main business remains foreign-related IPR matters.
Intellectual property cases are mainly in into two categories. The first is attorney agency work, such as applications for trademarks and patents. It is worth mentioning that patent applications filed by ZY have never been rejected. Huang Xiaolin, one of the partners of ZY, explained that,
"The rejection rate is kept low for three reasons. Firstly, ZY's patent application business has only been started for two years, thus our sample range is narrow. Secondly, our clients are high-end companies whose technologies are indeed innovative and advanced. Thirdly, our team is experienced in specialized agent and everyone is dedicated to the work. We closely supervise the whole process and follow the highest standard. However, rejection rate is not an absolute index. Nowadays, most domestic patent applications focus on AI, biotechnology, pharmaceutical, etc."
The second category is litigation. Although many intellectual property right disputes arose in the early years, overseas clients did not have confidence in the Chinese judicial environment and preferred administrative procedures instead. With the opening up of China and development of Chinese legal system, overseas clients prevailed in many IP protection cases, which gradually brought them confidence in the Chinese legal system. These clients then started to enforce their rights through litigations. ZY has participated either directly or indirectly in many of the influential intellectual property litigations in China. Unlike agent work, litigation is difficult to standardized or processed. The recondite theories of copyright and the obscure technical matters of patent increase the difficulty in capturing key legal issues in the cases thereof.
ZY is also pioneering in this regard. For instance, Southern Weekend gave a whole page to report the infringement action Youlida Company vs. Avon Products Inc. in 1999. ZY was the attorney of Avon before the Appellant Court. The key issue was whether end users are liable for the loss of the exclusive seller, which was claimed to result from termination of the contract between the exclusive seller and the third party due to end users' software use. After a rare two and half day court hearing in the Supreme People's Court, the court overturned the trial judgment that Avon should compensate USD 30 million to the plaintiff, and settled the dispute with the plaintiff's action withdrawal. The case, which is known as the No.1 case in Chinese Copyright Law, explicitly defined the legal liability boundary for end users and facilitated the sound development of the copyright law on computer software in China.
In the IPR field, the reconciliation rate of patent infringement cases is between 60% and 70%, far surpassing that of trademark infringement actions. It is mainly due to the particularities of patent litigations. The time-consuming patent disputes may also involve a parallel patent invalidation dispute that is of high uncertainty, which makes it hard to determine infringement. Considering various factors in totality, both parties are apt to choose reconciliation.
With the development of Chinese cultural industries, the concept of "movie and TV series intellectual property" was created and many law firms begin to provide services in entertainment laws. When asked whether ZY will enter this market, ZHOU Qiang made it clear that while domestic intellectual property is a great market, it is underdeveloped and undervalued currently. The film-television industry seldom pays attention to IPR until a lawsuit is filed. In comparison, large multinational corporations will allocate a fixed portion of their budget for IPR protection. Although ZY is keeping an eye on the entertainment law business, it has no plans to fully enter into domestic market yet.
"Lawyering is a pragmatic industry. Instead of leading the trend, we are steadily and truly fulfilling our clients' entrustment. Since the majority of our clients are overseas companies, our working language becomes English. In many cases, all the contracts are written in English first. Once differences occur between Chinese and English versions, the English version prevails. For this reason, we are hunting for young lawyers good at both law and English."
A 20-Year Accumulation, Insight from Experience
Intellectual property right is a foreign concept. In China, it lacks both in-depth theoretical research and wide judicial practice. Therefore, experience proves to be important in handling cases. After an over twenty-year development, ZY is skilled at grasping the key issues in cases. They are already familiar with court proceedings, the judges' way of thinking and other strategies, such as the selection of technology evaluation institute, lists of experts for explanation of specific issues, etc. The insight based on an over twenty-year experience is a core component of ZY's competitiveness. Just as ZY's partner ZHANG Hui introduced:
"A lawsuit is a battle which takes wits and courage. The importance of experience is fully reflected in the confrontation between the parties. We would rehearse before the court hearing of each significant case. First, if we want to summarize the focal issues in our own way during the rehearsal, we would strive to know the judge's mindset well. Second, we cannot make an accurate prediction of the adversary party's strategy without relevant experience. Third, we would build a framework with available resources and then be ready for any situation".
Other lawyers may cite precedents, scholars' view, etc. before the court. But the opening statement of ZY's lawyers would be "I was the attorney in this case. The case was about …". As the judges see it, the logic is clear and complete.
Even though the application of the law is substantially the same, foreign-related business has some different features from domestic business. ZHANG Hui said these differences mainly stem from distinctions in thinking and cultural background. Foreign clients will consider their lawsuits in China through the lens of their own culture or under a civil law system. They will emphasize the procedure, follow the whole process, and even control the details. Each step needs be reported to them. The first challenge is effective communication with clients and anticipating problems they may have. Secondly, some foreign-related cases will inevitably involve nationalist emotion. Under such circumstance, we should reduce out-of-case factors as much as we can and seek for the best result, which also requires sufficient experience.
At present, ZY's core business involves foreign-related legal service, intellectual property right, arbitration/litigation, competition and anti-trust, with a proper expanding of related businesses. ZHOU Qiang's response when asked about cross-department cooperation is meaningful:
"In fact, intellectual property right is closely associated with the other three sectors. To begin with, ZY mainly specializes in foreign-related business, the clients are either foreign enterprises/individuals or Chinese clients involved in foreign-related matters. Since we provide IPR service to considerable overseas clients, foreign-related business and IPR business mean no difference to us. Moreover, if the intellectual property right case involves dispute of ownership, it has to be resolved through litigation or arbitration. Such case then involves three of the above-mentioned core sectors. If the case concerns an IPR issue under anti-trust law, then one case would contain four sectors. Therefore, ZY's four business sectors are often closely connected and even overlap."
To see it from a different perspective, ZY also has an exceptional performance in other foreign-related business sectors. For instance, in the shareholder contribution dispute between Sino-Environment Technology Group Limited and Thumb Company, ZY represented the winning party Sino-Environment Technology Group Limited. The court hearing was held on June 11, 2014 in the Supreme People's Court in public before a five-judge panel. The Supreme People's Court invited foreign diplomats in Beijing to the hearing and made the judgment in court. This case is the first case in the sixty-five-year history of the Supreme People's Court to form a collegial panel of five judges, hear the case in public and make judgment in court.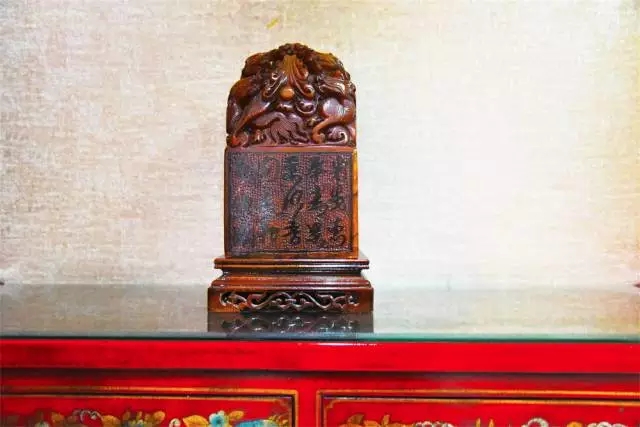 ZY does not have a clear team division for the said four sectors. Although the lawyers have their own specialties, a team does not only do one thing. Once other teams are demanded, the internal resources will be automatically integrated to help. For example, Team A may invite a lawyer from Team B to share experience and answer questions if he knows the case better. It is also an essential ability for lawyers to learn initiatively and rapidly, otherwise they cannot apply new laws and regulations to provide feasible solutions for clients.
"Achievement is made on diligence and neglected in play." This quote expresses the idea that you should immerse yourself in the field you select, update your knowledge base timely, and be ready to act on the demands of clients. In other firms, this might rely on institutional guidance. In ZY, although there is no institutional constraint, everyone takes the initiative to learn and strives to solve their confusion.
Words and Deeds, Motivate the Younger Generation
To some extent, establishing a law firm also means shouldering the responsibility to foster young lawyers. In addition to those mainstay having practiced for more than ten years, many lawyers in ZY are young with limited practice experience. The law firm is obligated to create a professional environment to guide them. Today, an increasing trend of commercialization in law industry is observed and people are chasing for scale. It reflects two operation modes in today's law firms, one prefers commercial operation, and the other puts emphasis on ability. ZY is in the latter category.
"Why do we emphasize on the value and pursuit of quality and professionalism? Actually, the young lawyers also have this sense of identity. In ZY, his English ability will be enhanced and his communication skills with foreign clients will also be improved. They could accumulate all the experience during the litigation proceedings. They agree that these are important for their career development in the future."
ZY knows that the excessive dependence on senior partners results in unsustainable development. Therefore, ZY attaches greater importance on fostering young lawyers. ZY will not hinder young lawyers' direct contact with clients. To the contrary, they provide all the public resources to facilitate these young lawyers' work. Of course, such support is preconditioned on their professional ability. To be specific, partners will copy young lawyers on their emails with clients, which helps them learn how to communicate with clients. Through this training in the long term, the young lawyers would be able to communicate with clients for simple matters. When they are capable of acting on their own, partners will gradually release permissions and finally let the young lawyers to play the main role.
ZY has internal trainings and share meetings in many forms two to four times a month. In addition, the traditional but effective training mode "words and deeds" is also the most recommended in ZY. Working in the forefront, the partners are experienced in law practice and team leading. When the team is mature, the partners will give the stage to the team and place more responsibility on their shoulders. With enough space and pressure, the lawyers will grow faster.
Apart from knowledge, payment is also an effective motivator. ZY's performance distribution is not based on commission but working hours and a comprehensive performance assessment, which is similar to foreign law firms' management and evaluation system. For this, ZY purchased a professional software that records working hours. Each case is given a case number and one can record his working hours and working contents under the corresponding case. Lawyers are required to reach a certain number of working hours, so initiative is driven naturally.
"Chances are everywhere in this world, so why young lawyers are willing to stay in this firm? Law firms should be clear about this question and care about young people. When I was graduated, all I needed to do was to go to my designated workplace with the university's introduction letter and certificate for registry. My employer had arranged both work and accommodation for me. Things are different now. Young people not only need to find a job but also a place to live. They are under much more pressure. Law firms usually do not give a high payment to lawyers at the entry level. But ZY will pay a relatively high salary under the upper limit of income standard in Beijing law market, trying to help our young lawyers to afford a decent life in Beijing. This is our humanistic care. In sum, one thing is learning and the other is getting payment consistent with expectation."
Lawyering is still a service industry, payments of ZY are accumulated in six-minute units. You should be prepared to devote tens of years when choosing to be a lawyer. Lawyers, say it high, work for justice, praising virtue and punishing vice; say it low, just make a living. But this way of making a living in most cases concerns other people's major economic interests or personal freedom. Therefore, as a lawyer you cannot rush for quick success.
"Lawyers are like doctors; the older, the more valuable. However, this kind of 'value' calls for the accumulation of time, experience, and connections, which are the essential factors to estimate your value. Such accumulation takes time. Don't be anxious for quick success or be settled with everything the world gives, strive for a higher starting point. In ZY, as long as you do a good job, no one would impede your development or ignore you. You will stand out. If you are qualified, you will be rewarded."
The so-called "a higher starting point" is the very embodiment of "elegance". ZY cherishes talents most. If we want to release the most of their initiative and productivity, a well-designed system is required. We cannot limit their abilities with corporative operation, nor can we indulge them without cohesion. This is exactly what ZY is constantly trying and exploring. At present, ZY has established multi-level teams and capable supporting teams, implementing junior partner promotion system, exploring grading promotion system of lawyers, and actively building a good platform for young lawyers' future development through various approaches.
Epilogue
Lv's Spring and Autumn Annals writes, "the saints cannot change the time, but they can adapt to the trend and be benefited the most". Grasping opportunities to let things happen naturally is my second impression of ZY. This philosophy of development is embedded in ZY's culture. They never exploit markets deliberately but walk step by step to reach a higher level eventually. If the market needs something, ZY can do it well.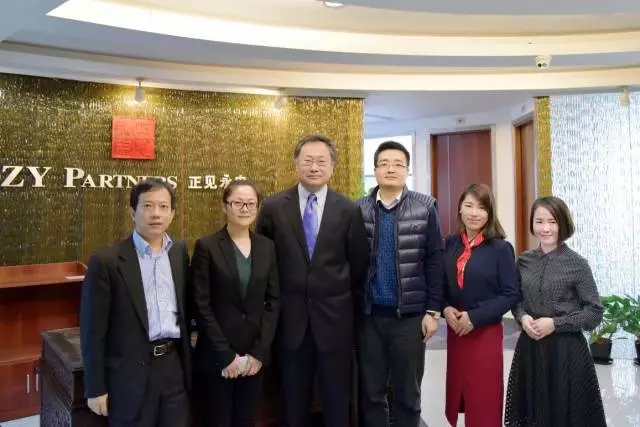 Another two senior partners, LI Jingbing and AI Hong were on business and did not take a face to face interview. But in the later communication, both of them underlined one concept, that is, it is unnecessary to blindly pursue a large scale, what is more important is to provide first-class legal service to clients. They also specially emphasized a lawyer's social responsibility. This showed me the righteousness of ZY which differentiates them from other law firms. People always say that the lawyers and the doctors are alike. But there is one thing different. The lawyers have an intrinsic social responsibility. In the United States, many politicians, even presidents are former lawyers. Why do lawyers tend to take the political path? It is inseparable from a lawyer's empathy for the community and people. There are lawyers providing special legal aid to needy people in China, but that is still not enough. ZY is trying its best to provide support too.
As a law firm with both the wisdom to plan before acting and empathy for the common people, it is only a matter of time before ZY Partners is universally recognized as a time-honored law firm.